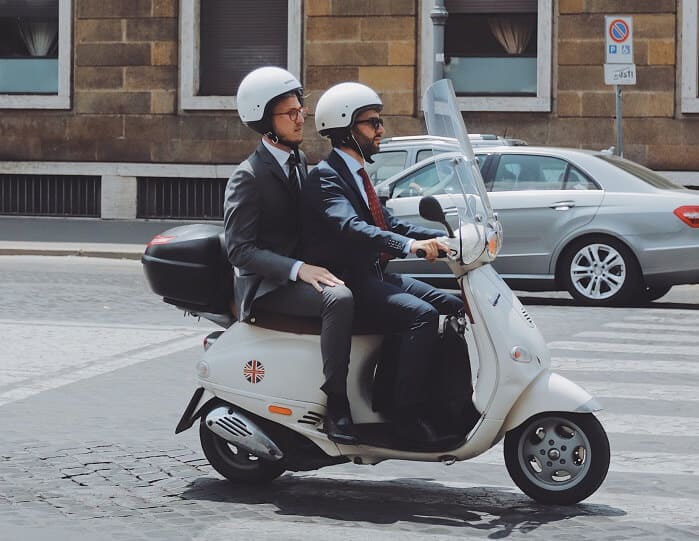 Having a home office is wonderful. It gets rid of the daily commute and lets you keep tabs on all the happenings of the home life, be around for your family, and encourages you to work even more than offices do according to research. However, some companies may begin to seek growth outside of the home office either due to distractions at home or the need to provide space for clients and employees. There are challenges with both options though.
Running a business out of your home can have some difficulties to be sure, but there are also numerous benefits. If you began working from a home office, you surely have thought of many of those benefits. If the pressure is creeping in on you to move away from the home office for whatever reasons, consider the drawbacks of that switch. The grass is not always greener on the other side.
My Business is just too Big for my House
If your business feels like it is really getting somewhere, it can be easy to want to move onto bigger and better things. The status of a big, beautiful office is incredibly tempting. Transitioning your business out of your garage into a corporate empire might be your dream.
However, practicing restraint and foresight in this situation is essential. Nothing kills a business quite as quickly as when that business bites off more than it can chew. Your business may be destined to become too big to be run in a home office, but taking that leap too early may collapse your business entirely. Suddenly, a big leap for your business can turn into your biggest mistake.
First Things First
There are dozens of factors to consider here regarding the financial expansion of your business, but when thinking of all of them, it is best to decide on the first step. Do you need to hire more employees to take the strain off you? Can your business truly handle the expanse into a rented office?
Hiring Employees
When seeking to expand your business, the first thing you will likely consider is who can take some of the work off your plate. Do you need someone to handle paperwork? Do you need someone to make cold calls for you or to greet clients?
If these are things you need, growing into a new office may not be the step yet. There are many employees who you can hire to work from home just as you have been. If they would be doing the work in an office with just a computer and a phone anyways, why pay for the office space for them? They can take advantage of their own home resources just fine, and they can take a tax deduction on their home office as a bonus!
With hiring these employees, you may not even need longer term employees. Freelance workers for short-term, simple, home-office jobs are aplenty. You can find them on many job search sites like LinkedIn, and you may be able to contract some young college students or recent graduates for some short-term work.
Cost of an Office
If you are considering renting an office, you have undoubtedly looked into how much that may cost. Your lease will likely be a binding contract for at least a year, so there is quite a bit of pressure to keep the business successful while renting that office space
There will be hefty lease payments depending on where your company is located and a significant down payment. You will have expenses on all the typical bills, and you will likely have to furnish the place yourself.
Conference Rooms
If your struggle is a need to provide a safe space for private business transactions that has outgrown your home office, moving out of the home office may still be a bit away. If you only have a few meetings a week or less, perhaps consider renting a conference room. You can do this on an as-needed basis, or you may be able to set up a lease plan that is much less expensive than a full-time rented office for a shared conference room. For an even less expensive option, consider simply taking a room in a public library. You may get all you need that way for no charge at all!
Alternatives to Renting an Office
Before going to rent an office space, you may find some other options. Do not give up too easily on the working from home life. For every inconvenience that pops up now and then, there are still so many conveniences. Rushing into commuting through traffic should not be taken lightly. Having all of your home equipment is a wonderful boon, and being close to family always has the chance to be more helpful than distracting.
I know a couple that converted their garage into an office winery business- while all the wine was made at a winery warehouse, and doing meetings and client tastings at the winery or restaurants in their town, all the admin, sales, web operations were handled from the garage office in which the couple worked with two other hired part time employees. This made it convenient to coordinate picking the kids up from school and organizing all their family activities while managing and growing their business.
My usual tax consultant also runs his entire business out of his home office. Instead of meeting in a cubicle, I meet him in his beautiful home office in a gorgeous home. When I go there, I feel very comfortable. I truly recommend the idea of welcoming clients into your own home. It can make all the difference.
Co-Working Spaces
Before renting an office yourself, consider if what you need may be shareable. Entrepreneurs, freelancers, and remote workers may all be able to share a co-working space. Membership fees in these arrangements will be much less expensive than renting a full office for yourself. Membership may include a fixed seating arrangement and a community conference room that you could book for meetings. If you are comfortable working around fellow members, you may find a great investment with one of these.
Small Business Incubators
If a co-working space is a bit too cramped, consider contacting the local government or business development communities to find information on small business incubators. These setups provide consultation, mentorship, and space to let your business grow. The government promotes these to encourage economic development in the community. The rates will be discounted and the arrangement will be friendly to any entrepreneur.
When is the right time to move out of my home office?
If it really is time to grow out of the home office, then it is time! Once none of the above options has been deemed as viable to make sure the company can continue to grow, and there are no more small steps to make, it is time to rent an office. When doing so, make sure you find one that suits your company's needs. Do not rent an office space where your neighbors will be doing vastly different sorts of work from you. If you need quiet, pick a quiet building, for example. For more tips on the right office space to rent, check out this article on Should I Keep my Home Office or Rent an Office? [link].
Can a successful business be run from home?
If your business is growing so rapidly that you are considering moving out of your home office, congratulations are certainly in order. It is no easy feat to grow a company in any industry, in any market, so well done! This article is simply to provide a bit of a check for anyone thinking about it. If you are not ready, but you think you are, you can capsize the entire ship by taking it into waters it has not been prepared for.
That said, not every company is meant to outgrow its home office. Many companies can be completely successful without turning into empires. Many companies really will just work fine out of your home office for your entire life. There is no pressure to go and rent an office for prestige. The goal is to make your product or service sell, so if that can be done without spending extra money on a rented office, then that is always the best plan.