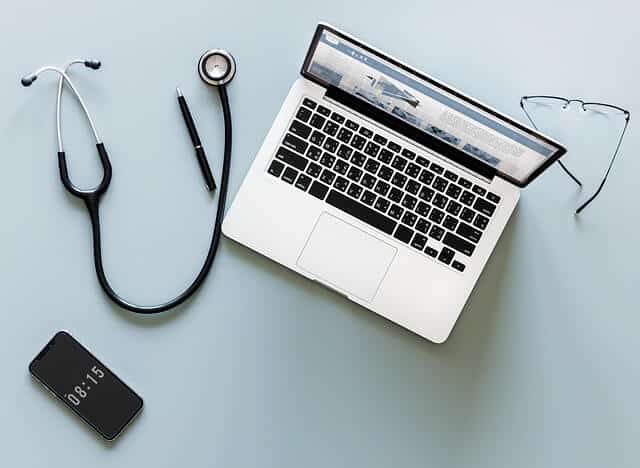 Making your small business mobile is a huge boon to many workers, especially those who have a lot of travel or commuting to do. If you are always trying to push your business, then the business needs to keep up with your busy lifestyle. Many workers out there over time start to make something of a mobile office. When you make that decision, anywhere you are is where you do your work. If that is your life, you need to be productive, and there are many roadblocks to your mobile office's success. Here, we are going to go over some tips of how to get the most productivity and security out of your business while you are on the move.
1. Get the Right Computer for your Mobile Office
Choosing the right mobile computer is a huge part of keeping your business on the move. Of course, you will immediately be thinking of which laptop you need, but you may have missed a few options already. You of course have a smartphone that you need for your business, and there are some tablets nowadays that work almost identically to laptops with more flexibility.
Tablet-Laptop Hybrid
There are many options for great tablet-laptop hybrids out there, and the first one to talk about right now is the Microsoft Surface Pro. This device has a surprisingly large amount of capability and can get a little more done than just some Microsoft Office work. The battery life is excellent as opposed to the Apple iPad Pro and Lenovo Thinkpad X1. However, the latter two devices are a bit more powerful, so if that is your need, look into them. Right now, prices among these three seem to be fairly comparable. If you need to save a bit of cash, look into the older generations of these same devices. The Surface Pro 4 is a still a solid machine, for example. If you can get away with a slightly older tablet-laptop hybrid for less cash right now, why would you not?
Smartphone
You may be truly surprised how much work you can get done just with your phone nowadays. If you are comfortable making that decision, you may not need a laptop at all since you will of course need a phone. iPhones get a bit of a bad rap from some tech experts, but they are still excellent devices and are not always more expensive than their opponents. Make sure to look for the best deal right now when you go for a new phone, and do not be sold on years' old information you heard.
On the same token, do not be sold on the notion that you need the most brand new phone either. If you need to upgrade, that is understandable, but being on the cutting edge of phone technology is the most overrated chase you could get into. That said, when looking at the best phones right now, there are several amazing Samsung Galaxy phones, and the Note 9 stands above all business smartphones as number one right now.
Laptop
As I mentioned before, some tablets sort of cross the realm into the laptop area already, but you may need something slightly different from those hybrids. If it's screen size you need, the 15-inch Macbook Pro, and the 17-inch Dell Precision are great options. Conversely, you may need durability out of your mobile office device due to traveling through rough weather conditions, having too many children around to break things, or just liking to eat popcorn before picking up expensive machinery and getting those costly butterfingers. If that is the case, consider the Dell Latitude Rugged or Rugged Extreme. The Extreme is the more durable of the two, but the Rugged has ample durability with much more comfortable and powerful computing prowess.
2. Secure your Internet Connection
One of the worst ways to ruin your entire career is to depend upon free WiFi hotspots. Not to scare you too much, but they are not safe. There are hackers out there that hang around Starbucks and other WiFi hotspot locations knowing that many business owners like to get business done there. They can then use the shared WiFi connection to log in to your email and steal valuable information.
As a real estate agent, the worst possible outcome was to have a hacker steal my clients' emails, then send them a link to send their earnest money or even the entire cash payment for a house. A few days or weeks later, I would tell them they need to do that again, and they say they have already done it. That money is gone. It has flown to Malaysia, and it cannot be tracked. A little bit of digging is all it takes to pin that back on me, the agent, where all the dots connect to regarding where their money went. Then I have to pay that out of pocket all of a sudden just because I used WiFi at a Starbucks while waiting for a coffee or getting a half hour of work done.
Fortunately, this does not mean you are never allowed to go to Starbucks again! Just avoid using free WiFi hotspots. This can easily be done by investing in a secure data plan to protect your clients' and your own private information. You can either purchase a MiFi device, which is essentially just a mobile wireless router. You can get these from your mobile service provider, and use a data plan just for it. The other option if you are not going to use enough data to really get the value out of such a device is to just use your phone's wireless hotspot and hook up your laptop to it. Both of these are far safer than using free WiFi hotspots, and they are not terribly expensive, especially the phone hotpsot you are probably are paying for.
3. Being Productive on the Road with your Mobile Office
If you are trying to maximize your productivity with your mobile office, make sure to have a plan with your day every day you are on the road. Of course, you will have meetings and commutes to get through, but what will you do with the time in between? Will you have 20 or 30 minutes to get through a little bit of work here and there?
This is where it is essential to have your laptop ready to go for a quick bit of filing, email-checking, document writing or reading, researching for your meeting; anything you have to do in your down time, make sure you can be productive. One of the biggest offenders that will quickly destroy this progress is updates on your laptop. Therefore, make sure you complete all updates before going out on a journey or out at all. They waste data far too quickly, which is certainly a problem if you have a limited data plan, and will completely halt progress.
Finally, one other procedure to make sure is done before you leave is to make sure you bring everything. What accessories do you need for your journey? It is always better to overpack than to leave something you ended up needing. Remember your chargers, an extra battery pack, a portable printer or scanner, your data stick, your mouse, and whatever else. It may help to make a checklist every time you leave, and that will solve a lot of problems.
If you can be consistent about being productive in the down time of your journeys, you may find that your mobile office is just as successful as your home office. It does not matter where you work after all, but that you get things done. Continuing to grow the productivity of your mobile office may lead you to decide one day that you only need a mobile office.